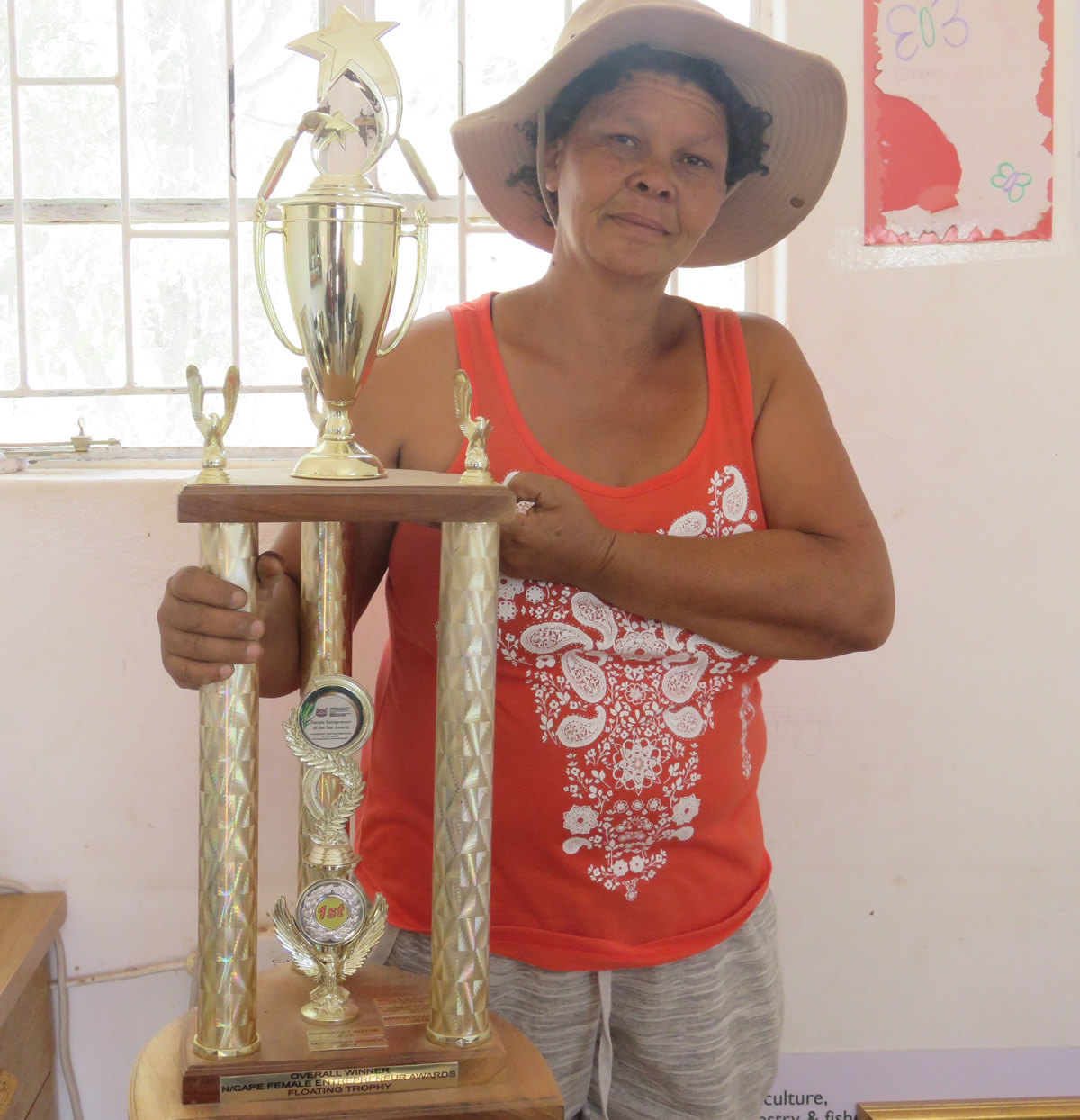 11 Feb

A Celebration of Hard Work, Faith and Success

When our team at INMED South Africa began an adaptive agriculture project with the all-female Pella Food Garden cooperative in 2017, the members had been struggling to farm their drought-ravaged land for eight years but could not generate enough income to utilize all their land or buy inputs. All the members had to rely on government assistance to make ends meet. Co-op leader Ester Nell, however, believed that implementing climate-adaptive technologies would not only help them survive but thrive.

On November 22, this Northern Cape farming cooperative will celebrate 2 major agricultural awards, a 60-fold increase in revenue and the launch of Phase II of their incredibly successful project with INMED and Old Mutual.

The event will showcase the various techniques the co-op implemented to improve their traditional agriculture practices as well as provide public tours of their climate-smart aquaponics system.

Phase II of the Pella project will focus on capacity-building and sustainable profitability through market expansion, further training and the addition of a production processing room and cold storage facility. The group will learn new farm management skills, such as marketing, risk management, financial management and labor management. INMED South Africa also will build community support by launching an environmental education programme for the local primary school and providing extensive training for local agricultural extension officers to deliver ongoing technical support after project completion.

For more information, contact Janet Ogilvie at jogilvie@inmed.org.